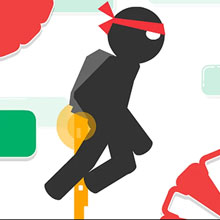 Stick Jet Challenge
Related Games
Popular Games
Top Rated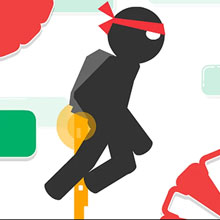 Attempt to collect all of the stars on your way to the finish flash in each level. Avoid all of the deadly obstacles as you fly around the level with your jetpack. Fly up and drop down as you dodge any of the red obstacles. Pass checkmarks and attempt to grab all of the stars in this very difficult arcade game. Try to pass all 60 levels!

Play Stick Jet Challenge On Your Phone
- Scan the QR Code with your phone.
- You can enjoy this Game on smartphone and tablet (Iphone, Ipad, Android devices and Windows Phone).

LANDSCAPE GAME
Rotate Your Device
Play Better