FillGame>
Journey Fox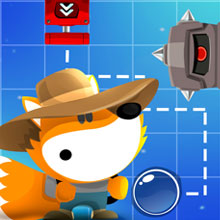 Journey Fox
You need to help the fox to complete the puzzle challenge in each level. Grab all crystals and the key to unlock the doors.
Help little fox to run through the challenging puzzle levels.
Drag elements to the field to reach all gems in this adventure platformer.
Get the Key to open exit temple gates.