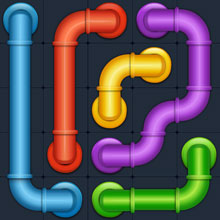 Pipe Flow Online
Related Games
Popular Games
Top Rated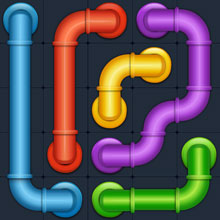 Connect all of the same colored pipes while using the entire board to complete each level. Touch and drag to create new pipes to connect both ends of the pipes. Similar to the puzzle game Flow Free, but with pipes! Use your best strategy to complete all 60 puzzles.

Play Pipe Flow Online On Your Phone
- Scan the QR Code with your phone.
- You can enjoy this Game on smartphone and tablet (Iphone, Ipad, Android devices and Windows Phone).

LANDSCAPE GAME
Rotate Your Device
Play Better