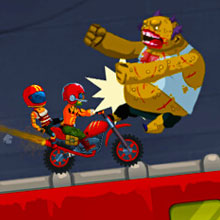 Extreme Moto Team
FillGame
/
Action,Zombie,Racing,Motorcycle,Skeleton
Related Games
Popular Games
Top Rated
FillGame
/
Action,Zombie,Racing,Motorcycle,Skeleton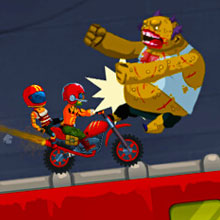 Extreme Moto Team is a very interesting Bike game. In this game you will be accompanied with another friend on your motorbike. The game has 20 tracks which are very dangerous but in same time very exciting and funny. You have to do funny things, tricks and flips. But attention! There are many obstacles - hordes and monsters. You have to make special attacks in order to destroy them and pass the level.

Play Extreme Moto Team On Your Phone
- Scan the QR Code with your phone.
- You can enjoy this Game on smartphone and tablet (Iphone, Ipad, Android devices and Windows Phone).

LANDSCAPE GAME
Rotate Your Device
Play Better