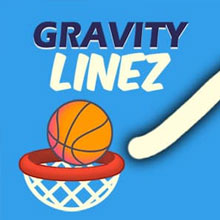 Gravity Lines
Related Games
Popular Games
Top Rated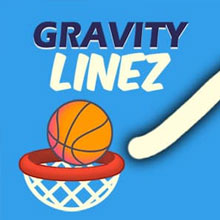 Gravity Lines is the arcade game in which you must score baskets by creating paths for basketballs to roll along. Basketballs will be fired vertically upwards on the screen your job is to quickly draw paths for the basketballs to follow before it begins its decline past the baskets.
This game allows you to use your creativity and artist skills to complete each puzzle correctly. Every level will increase in difficulty as more balls are added to game in each level plus even more baskets. This will test your quickness of thinking and drawing at the same time! Good luck!

Play Gravity Lines On Your Phone
- Scan the QR Code with your phone.
- You can enjoy this Game on smartphone and tablet (Iphone, Ipad, Android devices and Windows Phone).

LANDSCAPE GAME
Rotate Your Device
Play Better