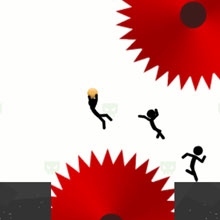 Stickman Vector
FillGame
/
Stickman,Jump,Run,Platform,Action
Related Games
Popular Games
Top Rated
FillGame
/
Stickman,Jump,Run,Platform,Action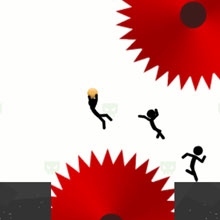 A challenging platformer with lot of deadly traps. Learn all kinds of useful moves and tricks such as wall climbing, perfect timing, and pushing crates to clear every obstacle along the way. Prepare your best strategy to finish each stage.

Play Stickman Vector On Your Phone
- Scan the QR Code with your phone.
- You can enjoy this Game on smartphone and tablet (Iphone, Ipad, Android devices and Windows Phone).

LANDSCAPE GAME
Rotate Your Device
Play Better