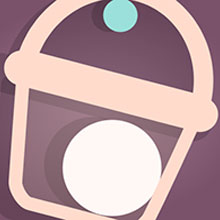 Bucket Ball
Related Games
Popular Games
Top Rated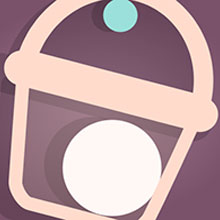 Move the objects around on the screen so that the ball can land safely inside the bucket. Think ahead and plan a route for the ball to take as you move the obstacles around. Drop the ball and then watch to see what happens. Adjust your positions until the ball can land into the bucket. Try to complete all 35 puzzles in this fun online brain game.
Click or tap to move items and release ball. Get the ball into the bucket.



Play Bucket Ball On Your Phone
- Scan the QR Code with your phone.
- You can enjoy this Game on smartphone and tablet (Iphone, Ipad, Android devices and Windows Phone).

LANDSCAPE GAME
Rotate Your Device
Play Better