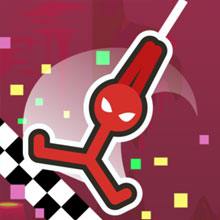 Super Stickman Hook
FillGame
/
Stickman,Swing,Action,Jump,Levels
Related Games
Popular Games
Top Rated
FillGame
/
Stickman,Swing,Action,Jump,Levels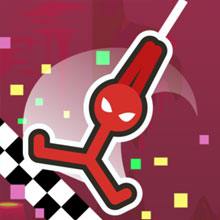 Super Stickman Hook is a fun-addicting stickman swinging game packed with action, and you can enjoy it online and for free. Take on the role of a brave and skillful stick hero and use your rope to swing from one point to another avoiding all sorts of obstacles and deadly traps. Try to reach the finish line of every level collecting all coins on your way if possible and buy new cool characters.

Play Super Stickman Hook On Your Phone
- Scan the QR Code with your phone.
- You can enjoy this Game on smartphone and tablet (Iphone, Ipad, Android devices and Windows Phone).

LANDSCAPE GAME
Rotate Your Device
Play Better