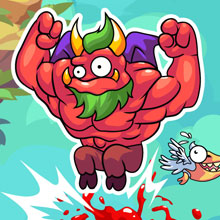 Super Goin Up
FillGame
/
Arcade,Skill,Monster,Platform,Jump
Related Games
Popular Games
Top Rated
FillGame
/
Arcade,Skill,Monster,Platform,Jump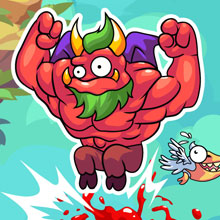 The sky is the limit! Or is it! Super Goin Up is a vertical jump game. Stomp and slay enemies to upgrade your stats.
Simply jump up! Stomp and slay monsters, then upgrade your skills as you try to reach the sky. Help your monster jump up as high as possible in this super fun online jumping game from Kiz10.

Play Super Goin Up On Your Phone
- Scan the QR Code with your phone.
- You can enjoy this Game on smartphone and tablet (Iphone, Ipad, Android devices and Windows Phone).

LANDSCAPE GAME
Rotate Your Device
Play Better