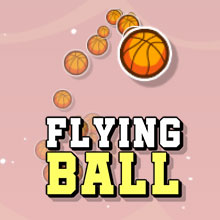 lying Ball is a super fun arcade game in which your basketball handling skills are put to the test. You will control a basketball that is rising the screen by bouncing left and right; you need to avoid any obstacles in your way that will collide with the ball and cause the game to be over.
There two different game modes that you can play including arcade and survival. Arcade mode requires you to successfully reach the goal area. Survival mode is an endless mode in which you need to survive as long as you can. Good Luck!
.
Loading..Please wait..
Game Loading...