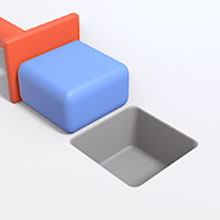 Press to Push
Related Games
Popular Games
Top Rated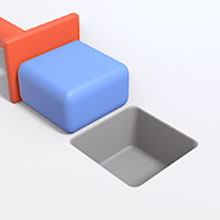 In Press to Push, you are the block machine master, with total control over block pushers, block creators, and conveyor belts!
The goal is to push the blocks into their designated craters using the different machines, but in this tricky puzzle game, nothing is as simple as it seems. Even though the game starts off simple, the more levels you complete, the more complex the game gets.
Suddenly you need to conquer levels where you have to create the blocks yourself in the right order, or transport them on conveyor belts, or stack the blocks on top of each other in extra deep craters. It's a real brain challenge!

Play Press to Push On Your Phone
- Scan the QR Code with your phone.
- You can enjoy this Game on smartphone and tablet (Iphone, Ipad, Android devices and Windows Phone).

LANDSCAPE GAME
Rotate Your Device
Play Better