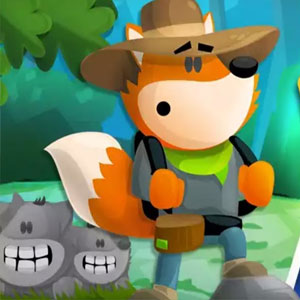 Fox Adventure
FillGame
/
Adventure,Animal,Platform,Puzzle
Related Games
Popular Games
Top Rated
FillGame
/
Adventure,Animal,Platform,Puzzle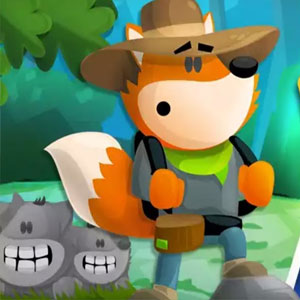 Mr. Fox is taking an adventure through the dark and mysterious woods! You must help him collect the green gems and make his way through the trees unharmed. Fox Adventurer is a challenging platform game that is split into a series of different levels. During each level, Mr. Fox moves automatically - you must switch the time period between day and night to alter different platforms. Furthermore, you can use the up button to make Mr. Fox jump.
The purple platforms can only be crossed during the daytime, and the blue platforms can only be crossed during the night. You must change the platforms to progress through the level, but also move different objects to allow Mr. Fox to jump or reach a different area. Make sure you collect all three green gems on each level and the golden key! Can you keep Mr. Fox safe through the forest during his adventure?

Play Fox Adventure On Your Phone
- Scan the QR Code with your phone.
- You can enjoy this Game on smartphone and tablet (Iphone, Ipad, Android devices and Windows Phone).

LANDSCAPE GAME
Rotate Your Device
Play Better