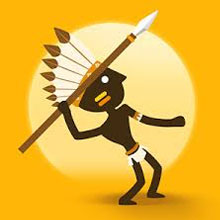 Big Hunter Online
FillGame
/
Weapon,Shoot,Hunt,Physics,Attack
Related Games
Popular Games
Top Rated
FillGame
/
Weapon,Shoot,Hunt,Physics,Attack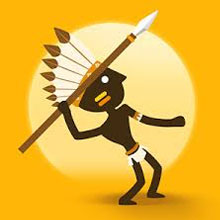 Big Hunter Online is a fun hunting game that transports you back to the prehistoric age where huge animals roam the land. You are a simple nomad and you must hunt down these immense animals to survive and to provide food and sustenance for your tribe. You are equipped with a basic spear and you must keep your distance from the animals and attempt to eliminate them as quickly as possible.
Remember that the animals are wild and that they can instantly trample you and kill you! You must throw your spears quickly and adjust the power and throwing angle to land deadly hits. Each animal takes a certain number of spears to kill but different areas of each animal are more susceptible to damage. Can you thrive as a nomadic hunter?

Play Big Hunter Online On Your Phone
- Scan the QR Code with your phone.
- You can enjoy this Game on smartphone and tablet (Iphone, Ipad, Android devices and Windows Phone).

LANDSCAPE GAME
Rotate Your Device
Play Better